About YouTube Advertising:
YouTube gathers a large number of people looking for, watching, sharing, commenting and "buzzing" video content. How popular this platform is, is the following data:
YouTube is the second-most popular search engine in the world after Google.

Youtube records a billion unique visits per month.

YouTube watches 6 billion video hours per month.

More than 4 billion recordings are seen in one day.

Every 100 minutes video is uploaded to YouTube.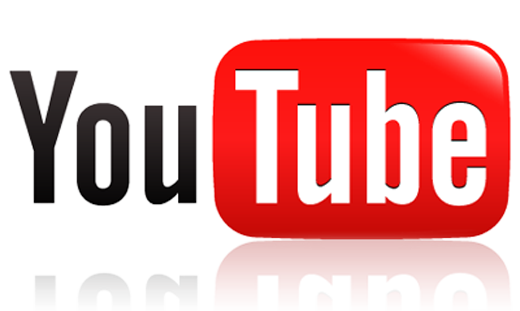 YouTube 
YouTube is a very popular platform and over the past two years, the number of small and medium-sized businesses advertising has doubled according to YouTube. The daily use of YouTube is popular with younger users in the U.S. as they spend more time watching youtube than any television network. YouTube is most often used to listen to music. However, YouTube is also important for making purchasing decisions, as many users find it to be a good source of information about the product they intend to buy.
Benefits of advertising on YouTube
Benefits are numerous. These are just some of them:
YouTube advertising lets you

 

reach your target audience

 

when they upload, search, and view video content.

YouTube Advertising lets you connect with your 

local and international audience

 

on the second most popular search network in the world after Google.

The ability to

 

target the target group accurately

 

guarantees ROI. You can show ads to YouTube users based on gender, geographic location, spoken or interested language. For example, you can place ads on men aged 18 to 34 living in Serbia or women who like to travel. You can show your ads by category or subcategory on your YouTube channel (for example, Music, Food, and Drinks, etc.) or keywords that users type in the search box.

Video ads allow you to 

connect with potential clients

 

in a unique and unforgettable way. Showing them what will benefit your product or service.

Payments are made when the viewer chooses and

 

clicks to see

 

your promotional video (TrueView Ad Search) or when he decides to

 

continue watching

the video (TrueView Insert or Disallow).

The ability to

 

measure campaign performance

 

using tools that help you understand how people respond to your video.

While a certain section of users will "skip" your ad after a few seconds, research shows (and you know for yourself) that the viewer most often

 

remembers the brand

 

he saw.

"YouTube"

 

also

 

appears on

 

smartphones

 other than

 

computers and tablets

.

Users can

 

share your ads

 

on social networks, can 

track your channel

 

on YouTube, and communicate with you. Getting followers will surely accelerate YouTube advertising.

There is a

possibility of remarketing

,

i.e. show video ads only to people who have already been on your YouTube channel, video, or website.
Advertisers can connect types of advertisers with an audience that watches video content through "TrueView Insert" and "TrueView on" platforms and video ads appear before, during, and after video content viewed by YouTube users.
"

Inserted

 

video in

 

real time

" allows viewers to watch the whole video or skip ("skip ad") after 5 seconds. There is no limit to the duration of the ads, but advertisers are charged only if the viewer watches at least 30 seconds of the video or the entire video if it is shorter than the previous 30 seconds.

"

Trueview In-Display

" advertising works by allowing YouTube users to click on your ad. The advertiser pays only if the user opens and starts watching the video.

How YouTube is popular and looking for entertainment or products are also offered relevant video ads alongside YouTube search results for "

TrueView ads next to search results

 platform" in which an advertiser only pays if a user clicks on an ad.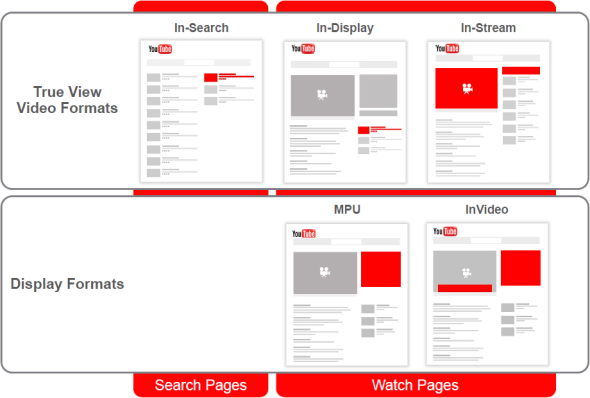 Payment of YouTube ads
Payment is made using the following models:
CPM

 

(Cost Per Mile) – 1,000 ad impressions.

CPV

 

(Cost Per View) – payment if the user has looked at the video until the end or at least 30 seconds.